About us
LC INVENTORY SERVICES has been committed to providing expert professional and independent reports since 2004, currently operating in Hampshire, West Sussex and Berkshire. Other areas we are able to serve are growing rapidly. We have also recently fully re-branded to unify our company image - "We're the same company, doing the same great job, just doing it under a more unified branding" says Leanne Gates, Company Director.
Our Clerks
All our clerks undertake a rigorous in-house training programme specifically designed for our business. Clerks are routinely trained on all existing and new company/industry legislation and procedures. All our clerks display an 'AIIC' identification badge that proves their identity. This ensures you are releasing keys to the correct person.
Performance Monitoring/Quality Control
We monitor each clerk's performance and also carry out on-site audits to ensure high quality control.
The Association of Independent Inventory Clerks (AIIC)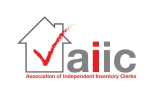 LC Inventory Services are full members of the AIIC and as such we are committed to working within its clear Guidelines of Professional Practice. As an association they are committed to excellence and professionalism in the property inventory process. You will appreciate the value of instructing an expert AIIC independent inventory clerk to avoid unnecessary costs and legal disputes. You will also have confidence that Government Regulations are being adhered to.
Feedback
For us, feedback is important and helps us to deliver on your requirements. Please get in touch and let us know your views on our service.
Insurance
We hold Public Liability Insurance and Professional Indemnity Insurance
Inventory prices start from just £47.25+Vat.
Our prices are extremely competitive, with discounts available for regular clients. We can also provide a tailored service to suit individual needs. References available upon request. Contact us for our current price list.